Cherry 25 oz Snow Cone Syrup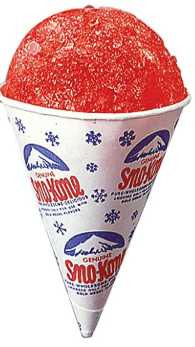 Description
Introducing our Cherry 25 oz Snow Cone Syrup, the perfect addition to your summer treats! Made with real cherry flavor, this syrup is sure to delight your taste buds and bring a burst of refreshing sweetness to your snow cones.
Our Cherry Snow Cone Syrup is carefully crafted using high-quality ingredients to ensure a rich and authentic taste. Each 25 oz bottle is packed with vibrant cherry flavor that will take your snow cones to the next level.
Not only does our Cherry Snow Cone Syrup taste amazing, but it also boasts a vibrant red color that will make your snow cones look absolutely irresistible. Whether you're hosting a backyard party, a carnival-themed event, or simply enjoying a cool treat on a hot day, our syrup will be the star of the show.
With its convenient 25 oz size, our Cherry Snow Cone Syrup is perfect for both personal and commercial use. You can easily pour it over your snow cones or use it to create delicious cherry-flavored drinks and desserts.
Rest assured, our Cherry Snow Cone Syrup is made with care and attention to detail. It is free from artificial flavors and preservatives, giving you a guilt-free indulgence that you can enjoy with confidence.
So why wait? Elevate your snow cone experience with our Cherry 25 oz Snow Cone Syrup. Order now and get ready to savor the delightful taste of summer!