Connect 4 Yard Game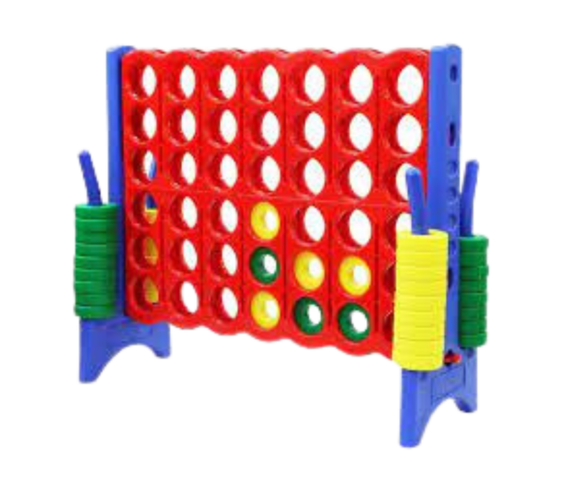 Description
Introducing the Giant Connect 4 Yard Game, the ultimate outdoor entertainment for all ages! Whether you're hosting a backyard party, family gathering, or corporate event, this oversized version of the classic Connect 4 game is guaranteed to provide hours of fun and excitement.
Crafted with durable materials, the Giant Connect 4 Yard Game is built to withstand the elements, making it perfect for outdoor use. The game board and playing pieces are made from high-quality plastic, ensuring long-lasting durability and a smooth playing experience.
With its impressive size, standing at [insert dimensions], this game is sure to grab everyone's attention. It can be set up in minutes and is easily portable, allowing you to take the fun wherever you go. From parks to beaches, campsites to backyard barbecues, the Giant Connect 4 Yard Game is a versatile addition to any outdoor gathering.
Playing the game is simple and intuitive. Just like the traditional Connect 4, the objective is to be the first player to connect four of your colored discs in a row, either horizontally, vertically, or diagonally. This game encourages strategic thinking, problem-solving, and friendly competition, making it suitable for players of all ages and skill levels.
Not only is the Giant Connect 4 Yard Game a blast to play, but it also adds a vibrant and eye-catching element to any outdoor space. Its colorful design and oversized pieces make it visually appealing, creating an inviting atmosphere for players and spectators alike.
So, why settle for a regular-sized Connect 4 game when you can go big with the Giant Connect 4 Yard Game? Get ready to create unforgettable memories and enjoy endless hours of entertainment with this exciting addition to your outdoor activities.