PK Shootout Soccer Game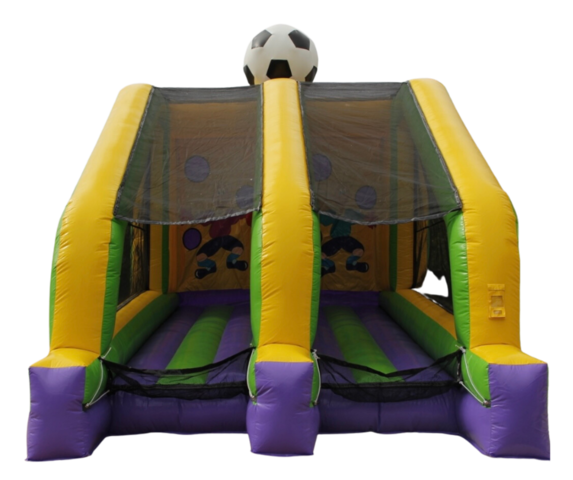 Setup Area: 20ft L x 16ft W x 19ft H
Actual Size: 19ft L x 14ft W x 17ft H
Outlets: 1
Age Group: 4 and up
Description
Introducing the PK Shootout Soccer Game, the ultimate soccer experience for players of all ages and skill levels. This thrilling game is designed to bring the excitement and intensity of penalty shootouts right into your backyard or local park.With the PK Shootout Soccer Game, you can recreate the nail-biting tension of penalty shootouts seen in professional soccer matches. Challenge your friends, family, or teammates to a series of penalty kicks and see who can handle the pressure and score the most goals. The target net adds an extra element of challenge, encouraging players to aim for precision and accuracy.This game is not only thrilling but also highly versatile. It can be enjoyed by children, teenagers, and adults alike, making it perfect for family gatherings, parties, or team-building activities. Whether you're a seasoned soccer player or just starting out, the PK Shootout Soccer Game offers endless opportunities for skill development and friendly competition.
In addition to its entertainment value, the PK Shootout Soccer Game also promotes physical activity and enhances coordination, agility, and shooting skills. It provides a fun and engaging way to stay active and improve your soccer abilities.
Don't miss out on the excitement and challenge of penalty shootouts. Get your very own PK Shootout Soccer Game today and experience the thrill of scoring goals under pressure. Whether you're a soccer enthusiast or simply looking for a fun outdoor game, the PK Shootout Soccer Game is sure to bring joy and excitement to your next gathering.